PINOT TASTING NIGHT, Saturday 18th April
PINOT NIGHT! Saturday 18th April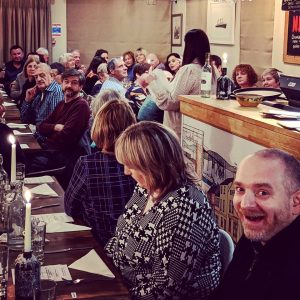 PINOT NIGHT!
Saturday 18th April
All things PINOT for April's tasting! We love exploring grape varieties at our tasting dinners and we'll have some excellent wines for you to discover here.
To book your places, call us on 02890421419 today. We ask for a £10pp deposit to secure the booking.
5 Wines, 5 Courses, £45pp
Hosted by Felicia Matheson.