Sharing
What We Like...
We are open for Breakfast, Lunch and Coffee seven days a week and Dinner Friday Night. We offer an informal & ever changing menu to match the atmosphere, and yes, we are licensed!
View Our Menu
Saturday 6th April
Meet The Brewer with Heaney Brewery
With a brewery based on a family farm and former home of Seamus Heaney, Mal and his team "want to write a new chapter in history of The Wood. One all about grain, hops and pure Bellaghy spring water. The finest Inspired Beer." We'll raise a glass to that! We're very excited to invite Mal down to talk us through his range of craft beers.
Find Out More
Saturday 27th April
Malbec Wine
With World Malbec day taking place in April, we thought we'd celebrate one of our favorite grape varieties to round up this series of tastings! Felicia will be exploring Malbec throughout the World, selecting 5 bottles to pair with 5 courses.
Find Out More
Which? Magazine named us
Best Restaurant In Northern Ireland

2009.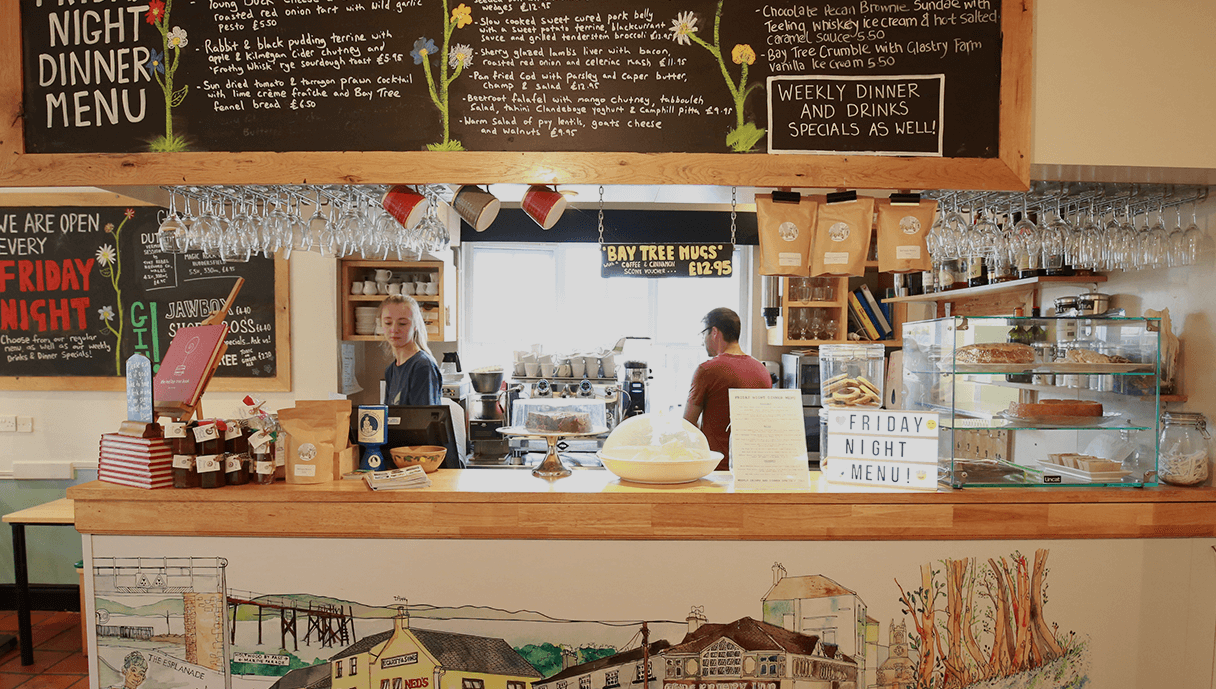 Awards
We're delighted to be listed in The Good Food Guide 2019, a publication in which we've retained our place for over 10 years. We are currently the only café in Northern Ireland in the guide.
We're equally proud of our long standing recommendation by McKenna's Guides, another publication which relies on anonymous inspections rather than a subscription fee!
We were also mentioned in this year's Observer Food Awards in the Best Cheap Eats category.