Sharing
What We Like...
We're back open 7 days a week and Every Friday Night for dinner. We've got a beautiful new outside seating area with wild flowers and herbs, as well as well spaced tables indoors. We're NOT taking day time bookings, so it's just first come, first served. We've plenty of seats though, so even when we have a queue it's not a long wait. You CAN book for Friday Evenings though, by calling us on 02890421419 during business hours.
View Our Menu
Which? Magazine named us
Best Restaurant In Northern Ireland

2009.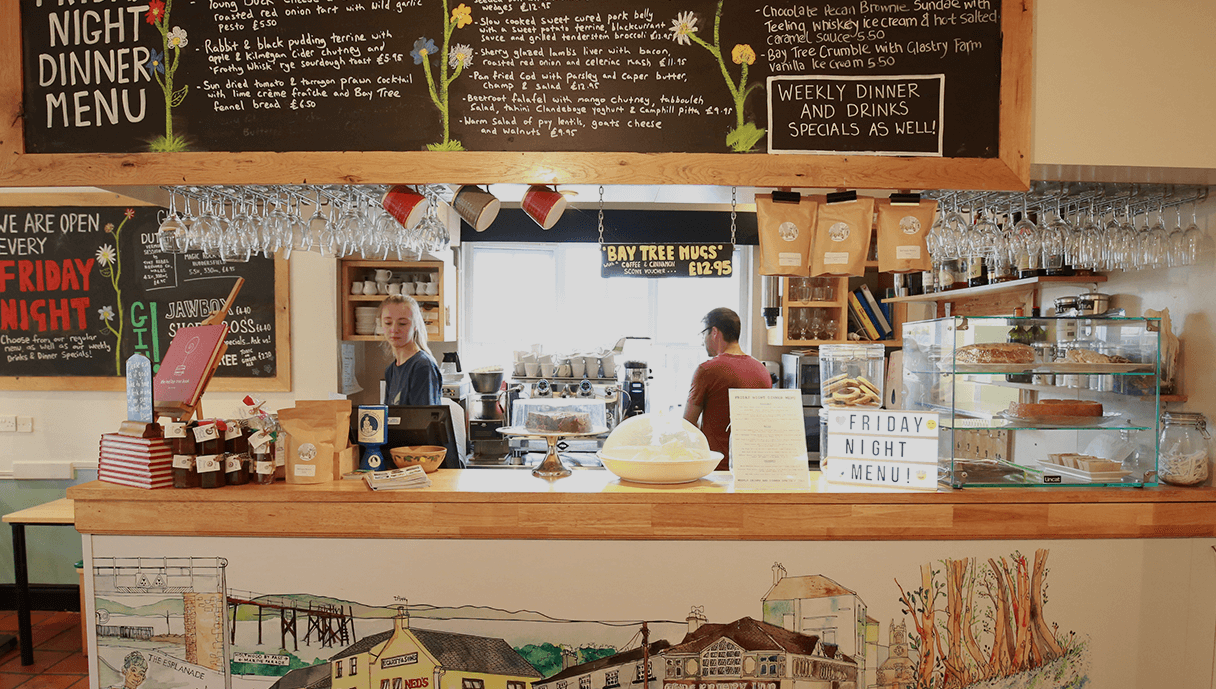 Awards
We're delighted to be listed in The Good Food Guide 2019, a publication in which we've retained our place for over 10 years. We are currently the only café in Northern Ireland in the guide.
We're equally proud of our long standing recommendation by McKenna's Guides, another publication which relies on anonymous inspections rather than a subscription fee!
We were also mentioned in this year's Observer Food Awards in the Best Cheap Eats category.