Sharing
What We Like...
We are open for Breakfast, Lunch and Coffee seven days a week and Dinner Friday Night. We offer an informal & ever changing menu to match the atmosphere, and yes, we are licensed!
View Our Menu
Saturday 29th February
AROMATIC WHITE Wine Tasting
When we were discussing the follow up to January's Red Night, Felicia straight away suggested Sauvignon Blanc alternatives such as Albariño, Verdejo and Vinho Verde. It's the perfect event for exploring and celebrating everybody's new favourite whites and we're pretty sure this one's going to sell out fast! We couldn't resist putting on a tasting on this date. We just hope we get to witness at least one proposal! 5 Whites, 5 Courses, £45ppHosted by Felicia (Prohibition NI)
Find Out More
Saturday 28th March
RIOJA WINE TASTING, Saturday 28th March
Find Out More
Which? Magazine named us
Best Restaurant In Northern Ireland

2009.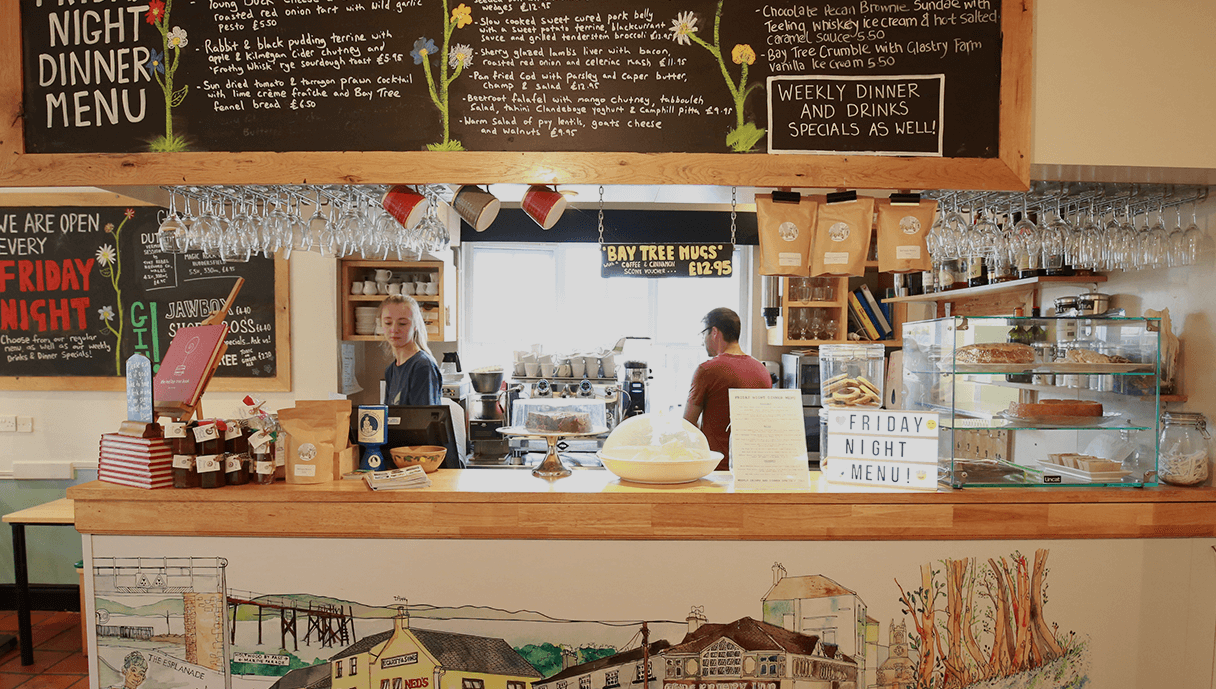 Awards
We're delighted to be listed in The Good Food Guide 2019, a publication in which we've retained our place for over 10 years. We are currently the only café in Northern Ireland in the guide.
We're equally proud of our long standing recommendation by McKenna's Guides, another publication which relies on anonymous inspections rather than a subscription fee!
We were also mentioned in this year's Observer Food Awards in the Best Cheap Eats category.